Shop By Manufacturer
Welcome to Lynda Anne at FineArtAmerica, the world's largest fine art distributors, where you can choose your own frames, matting, and paper options for Lynda Anne Designs. Use the drop down menu to explore the entire product line.
---
Redbubble.com
Shop Here
for Designer Women's Fashion, Home Decor & Life Style. The Lynda Anne Shop at Redbubble.com specializes in patterns, leggings, miniskirts, dresses, scarves, and home decor with patterns.
Lynda Anne's Recommends


Follow

Lynda Anne Shop's Blog




​For Inspirational Pairings With Lynda Anne's Line




PITTSBURGH FANS
Get Your Black & Yellow Gear!
Click the image to purchase.
---
Society6 Has Ongoing Sales - Click to see what's on sale now!
​Click on any image in this series to purchase item
Society6.com​
Shop Here
For Designer Home Decor Bed & Bath & Fine Art.
​The Lynda Anne Shop at Society6 specializes in yoga pants, comforters, curtains (shower & wall) and amazing back pack, totes and duffle bags. ​
Wall Hangings elevate any space by adding texture, dimension and a natural look and feel. Crafted from yarns in varying textures and patterns, these are a unique and easy-to-hang alternative to the standard tapestry. They also come in endless designs, meaning you can find the perfect statement piece that will make your apartment or dorm feel more like home. Available in two sizes. Click
here to browse all wall hangings
, or click the image to go directly to the item.
---
Join The Conversation
Getting Pampered Has Never Felt So Good

Try the all natural head to toe wellness products for everyone by Magic Gypsy Snake Oil.

~Handcrafted by Lynda Anne
Come See What's In Lynda Anne's Atrium
Lynda Anne's Atrium is an exchange of antiques, collectibles, and novelty items. Based in The Lake District of San Francisco, California, LA's Atrium rescues, preserves and restores antiques, wood pieces, and other items of fine craftsmanship. In the process, they come across many collectibles, art, plants and novelty items. These items are showcased in what is lovingly referred to as
​Lynda Anne's Atrium.
Powered by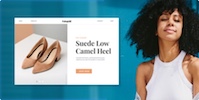 Create your own unique website with customizable templates.